Veröffentlicht: Mittwoch, 23. Dezember 2020
Geschrieben von Eritrean National Forces

December 16, 2020
Mr. Filippo Grandi
High Commissioner
United Nations High Commissioner for Refugees,
Geneva, Switzerland

Subject: Urgent call to protect and save Eritrean refugees in the Tigray Region and other Parts of Ethiopia from abduction, killing, and forced repatriation to the war zone
On behalf of the undersigned Eritrean Political Forces (EPF), we are writing this open letter to you to express our grave concerns about the physical security, dignity and the wellbeing of Eritrean refugees and asylum-seekers in the Tigray region and other parts of Ethiopia.
Weiterlesen: Urgent call to protect and save Eritrean refugees in the Tigray Region and other Parts of Ethiopia...
Veröffentlicht: Freitag, 11. Dezember 2020
Geschrieben von nytimes.com
Veröffentlicht: Donnerstag, 03. Dezember 2020
Geschrieben von www.awashpost.com
Ethiopia is back in the global spotlight once again with the outbreak of the war in Tigray. I am saddened but not surprised. For anyone with a cursory understanding of the fragility of Ethiopia's transitional politics, the escalation of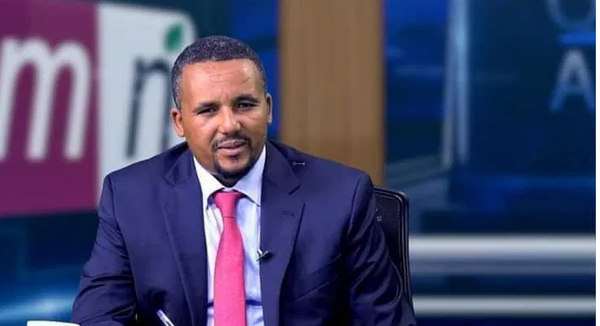 tensions between the federal government and the Tigray state into a full-blown military conflict does not come as a surprise. The tell-tale signs were there for everyone to see as the warring parties openly prepared their respective forces for the eventuality of an all-out armed confrontation.
Weiterlesen: Jawar Mohammed: The war in Tigray is a result of Ethiopia's mismanaged transition
Veröffentlicht: Freitag, 27. November 2020
Geschrieben von www.bellingcat.com
The conflict broke out on November 4 when the country's central government accused the region's local authorities of holding "illegal" elections and seizing a military base. Thousands of civilians have fled to neigbouring Sudan as the federal army advances towards the regional capital of Mekelle.
Tigray politicians have claimed that they are under attack "on several fronts" — including neighbouring Eritrea, with which the region shares a long border. As Regional President Debretsion Gebremichael recently told Reuters, "our country is attacking us with a foreign country, Eritrea. Treason!"
Getachew Reda, a senior advisor to Gebremichael, made more detailed claims about the use of drones:
@AbiyAhmedAli is now enlisting the support of #UAE drones based in Assab in his devastating war against the people of #Tigray. In the meantime, Tigray Defense Forces have targetted facilities in Eritrea including the Asmara airport that are being used to stage attacks on Tigray.

— Getachew K Reda (@reda_getachew) November 15, 2020

Weiterlesen: Are Emirati Armed Drones Supporting Ethiopia from an Eritrean Air Base?
Veröffentlicht: Sonntag, 22. November 2020
Geschrieben von the guardian
Confidential papers warn that, despite talk of success, army faces heavy resistance and regional stability is at risk
Veröffentlicht: Dienstag, 10. November 2020
Geschrieben von https://qz.com/africa By Martin Plaut
By
Martin Plaut
Senior Research Fellow, Horn of Africa and Southern Africa, Institute of Commonwealth Studies, School of Advanced Study
There are few leaders as enigmatic as Eritrea's president, Isaias Afwerki.
In my book, Understanding Eritrea: Inside Africa's Most Repressive State, I profile the president who led the country as it fought for its freedom from Ethiopia for 30 years, only to then turn on his own people.
Eritrea has been independent since 1993 but has no constitution and no parliament. No budget has ever been published. Elections have never been held and Isaias's opponents languish in jail.
The president is a brooding, taciturn figure, who has dominated Eritrean politics since the 1970s.
Weiterlesen: Why Eritrea's Isaias Afwerki, the tactical authoritarian, might be president for life